It might be summer but crypto never skips a beat. We had an action-packed month and are pumped to share our latest product updates:
📈 
Redesigned price pages:
Want to create a crypto watchlist of your favorite tokens? We have you covered. Check out our crypto price pages, now with fresh designs sure to make tracking the crypto market more fun than ever.
🏎️ 
Speedy transaction review:
Our new transaction review capabilities make it easy for you to edit the cost basis and proceeds of your assets. We have added 1-click confirmation for $0 cost basis or proceeds to quickly resolve issues. Additionally, we have improved the edit cost basis and proceeds modals, allowing you to simply enter a price and let us handle the rest for you.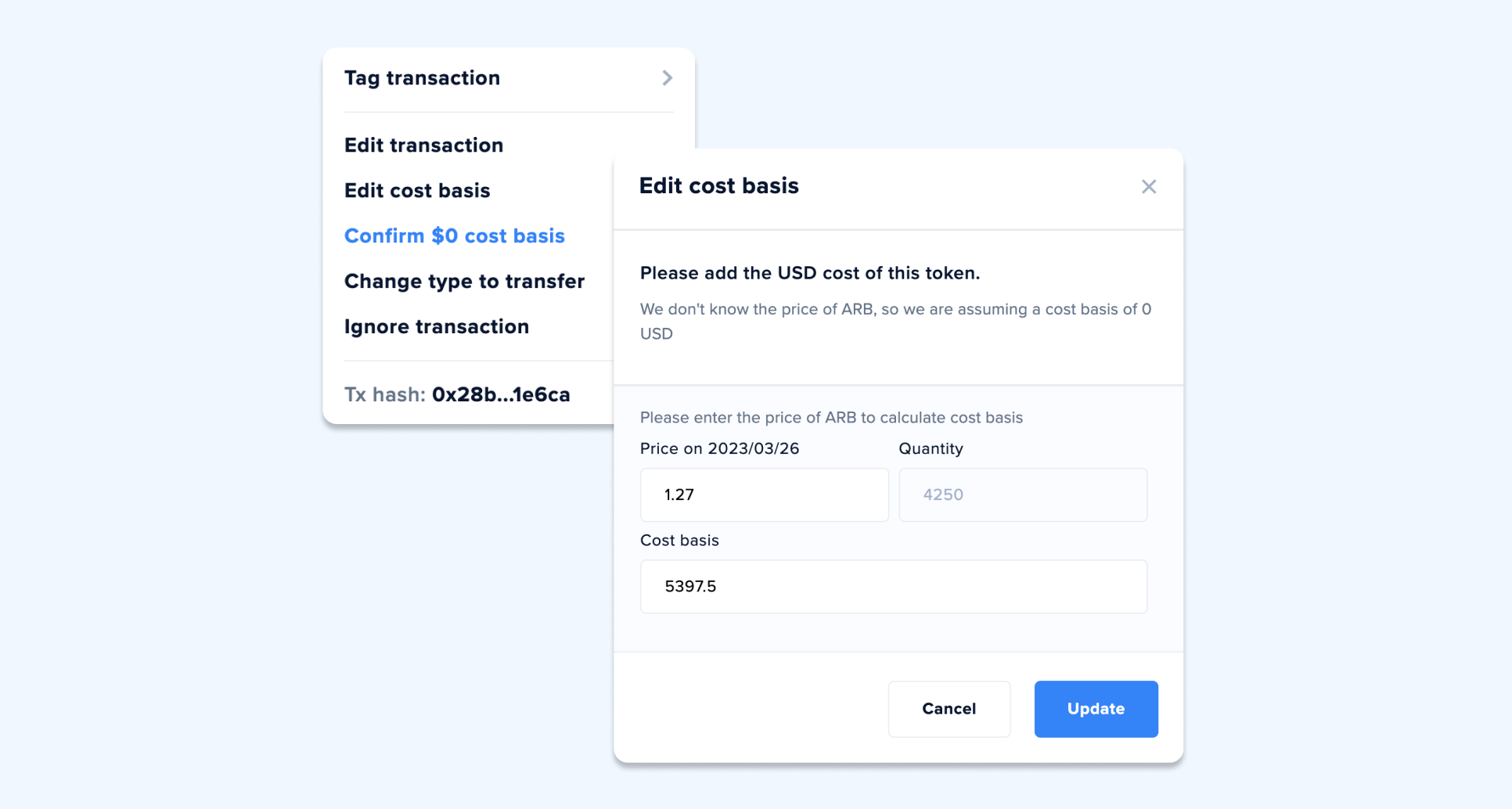 Our team has also been hard at work squashing bugs so your experience on CoinTracker is more seamless. Here are some of our latest fixes:
Addressed bug that prevented some BTC wallets from syncing
Fixed double counting of dust conversion fees on Binance and Binance US
Improved reliability of margin tagging on the transactions page